Valentine's Day is a festival that cherishes love and romance. The festival falls on February 14 every year and is celebrated in several countries across the world including US, UK, Canada, Japan, France, China and India. Though the festival commemorates the martyrdom of a Christian saint called St Valentine, the festival as it is celebrated today has little religious significance. In present times, Valentine's Day has assumed a secular and global flavor and is celebrated by people of all ages and races.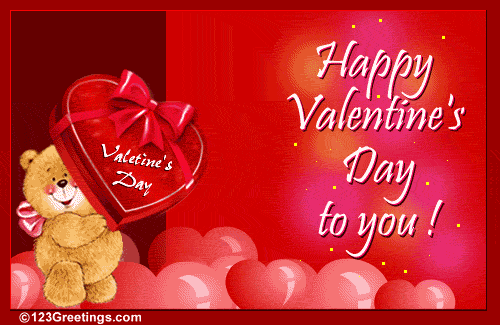 Another noticeable factor in Valentine's Day celebration of present times is that the festival celebrates love in all its forms and is not just restricted to romantic love. People therefore exchange Valentine's Day greetings with their parents, teachers, siblings, friends, sweethearts or anyone special or close to them. The commonest way of expressing love on Valentine's Day is through exchanging cards, flowers and chocolates.
Valentine's Day Celebration
Valentine's Day is celebrated in a big way in several countries across the globe. Days before the festival markets wear a festive look. Shops selling gifts and cards are especially decorated with
Valentine's Day symbols
of roses, hearts, cupids and lovebirds. Aggressive marketing campaign by cards and gift marketers create hype for the festivals. On February 14, the spirit of love pervades the very atmosphere. One can find couples thronging parks, restaurants, malls and multiplexes holding hands and expressing love for each other.